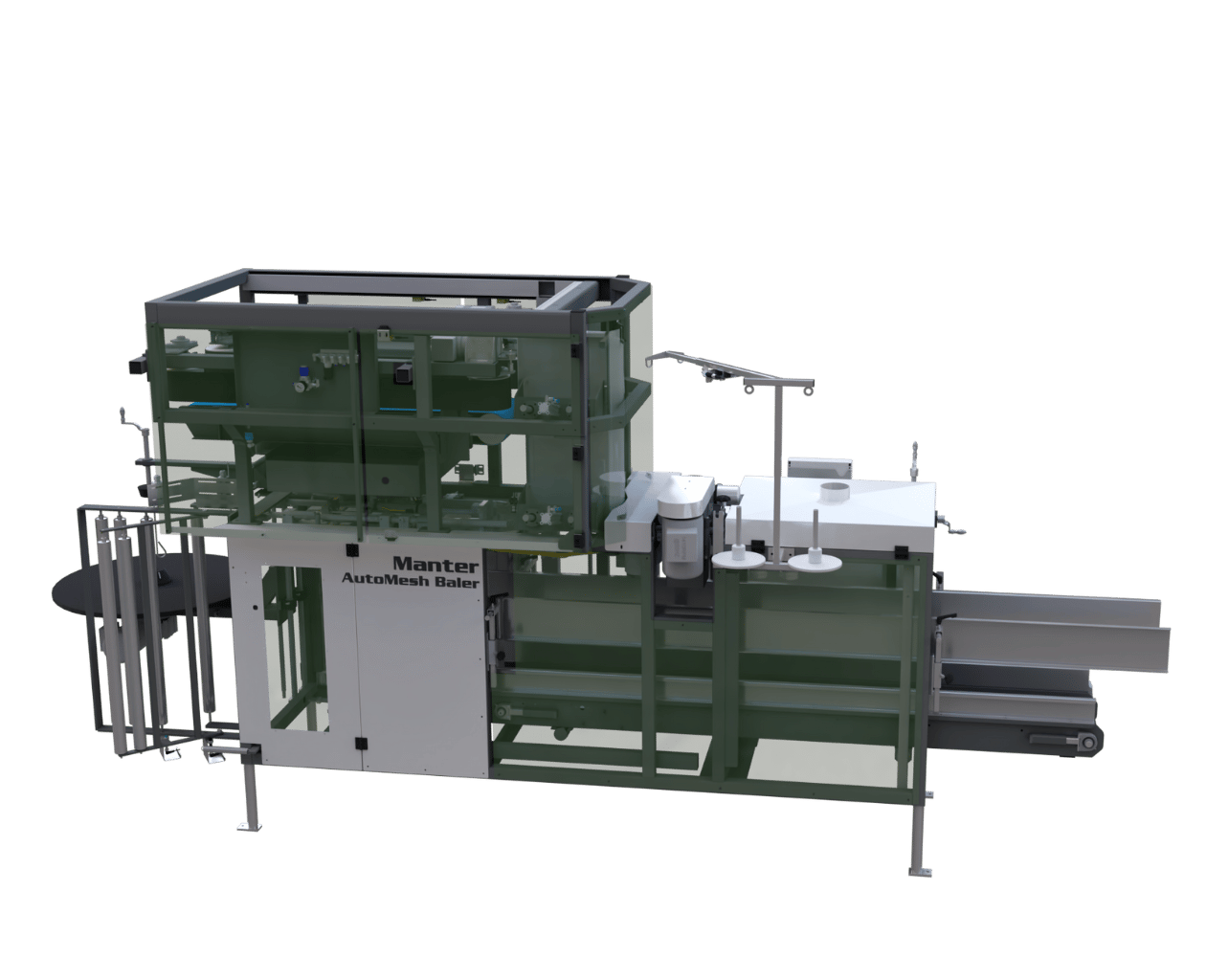 Baler for smaller packaging in a net bag from the roll
This packaging machine produces net bags from the roll for bundling multiple consumer packages. The machine counts the packs according to a preset number with which each master bag is filled. A master bale can be filled up to about 25 kg, depending on the packaging that goes into it.
| Weight (kg) | Max. bags per minute up to |
| --- | --- |
| 1 | 80 |
| 2,5 | 60 |
| 5 | 42 |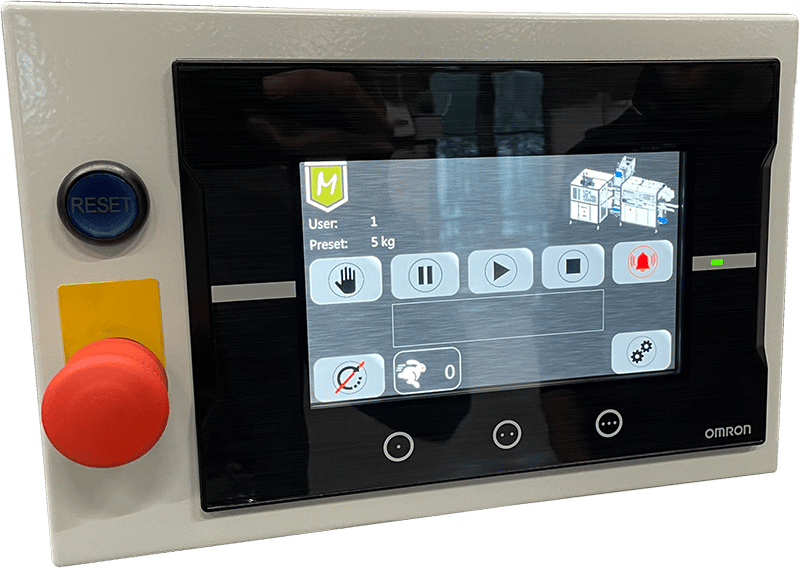 In-house software
Quick and easy to operate via the touchscreen that works on software that we have developed in-house.
Intuitive Controls
Due to the simplicity and clarity of the software, the machine can be operated quickly and effectively.
Online data
A link to the internet makes it possible to retrieve data from the machine and provide insight into possibilities in terms of optimization.
Remote support
Our service department can monitor the system remotely and make adjustments if necessary.
Category Fruits & Vegetables, Other
Material Powder coated steel
Cleaning Dry cleaning only
Suitable for
Carrots
Citrus
Garlic
Onions
Potatoes
Sprouts
Wood pellets
Capacity up to 60 bags per minute at 2,5 kg *
* Depending on product and discharge system.