Manter International B.V. develops and manufactures weighing and packaging machines for fruit, vegetables and various other products, mainly for the agricultural and food industry. Our machines are developed and assembled in one location. As a result, we offer a complete, high-quality collection of machines that connect perfectly and work together efficiently. Our machines are known for their robust design, high accuracy and excellent performance.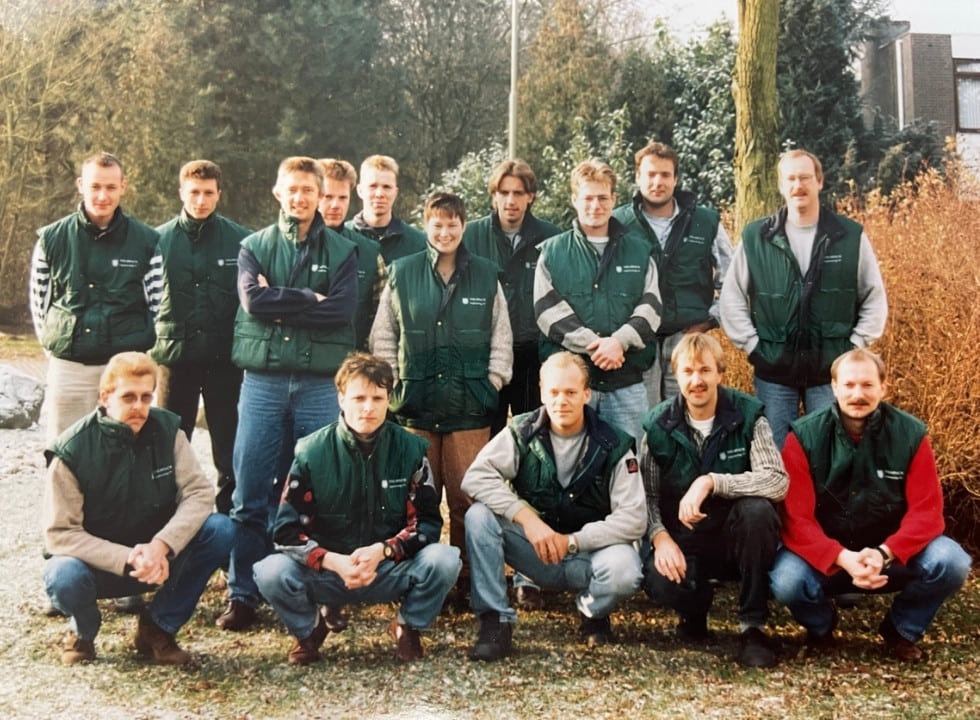 The start
Herman Wehkamp and Peter Lenferink decided to set up Manter International in 1995. They rented an office with a lodge for the production of the machines and got started right away with a small but highly motivated team. The photo was taken in late 1995.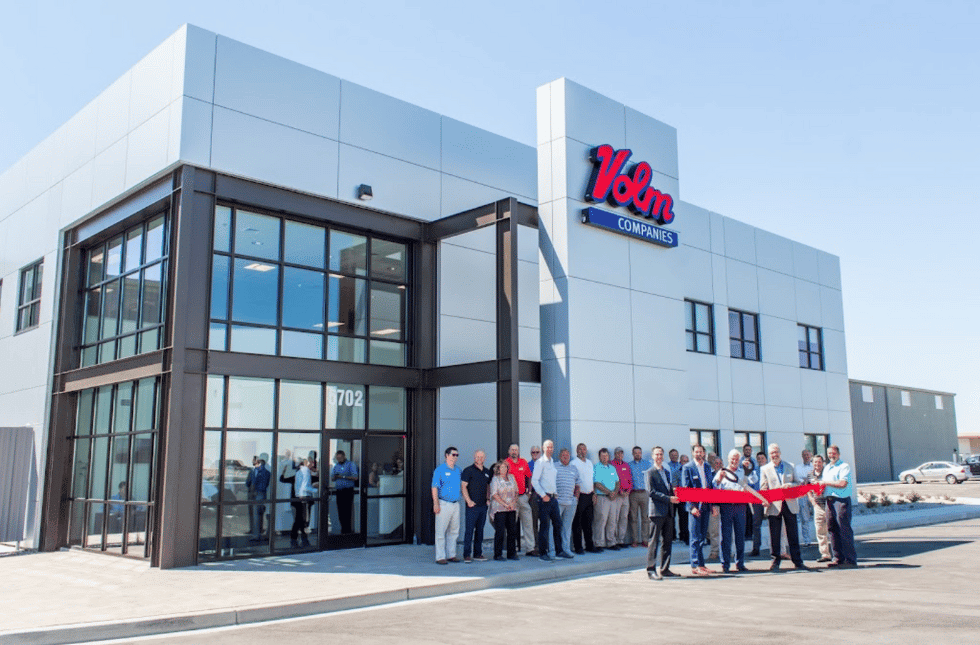 Volm Companies
Volm Companies is Manter's first official partner since 1996. As a Dealer, Volm is responsible for Manter machine sales in the USA and Canada.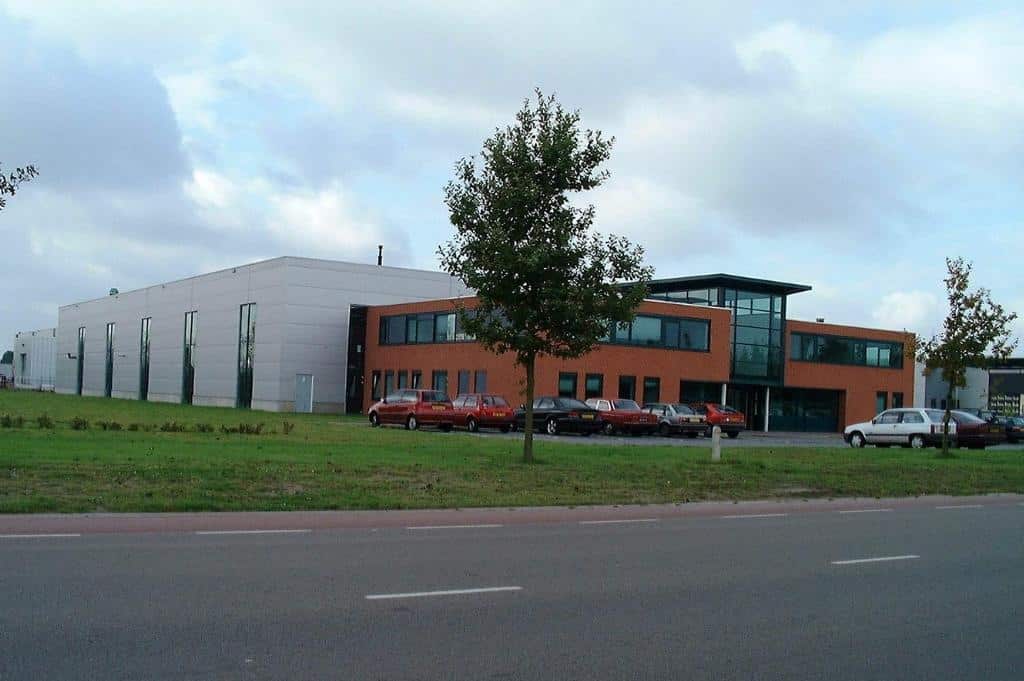 New location
After a successful start, a new building could be built on the industrial estate in Emmen after 4 years. This building had a 1375 m2 production hall and offered enough office space for our growing business.
Hall 2
Continued growth forced Manter to expand. Therefore, Hall 2 was built, this new hall was a doubling of the production space.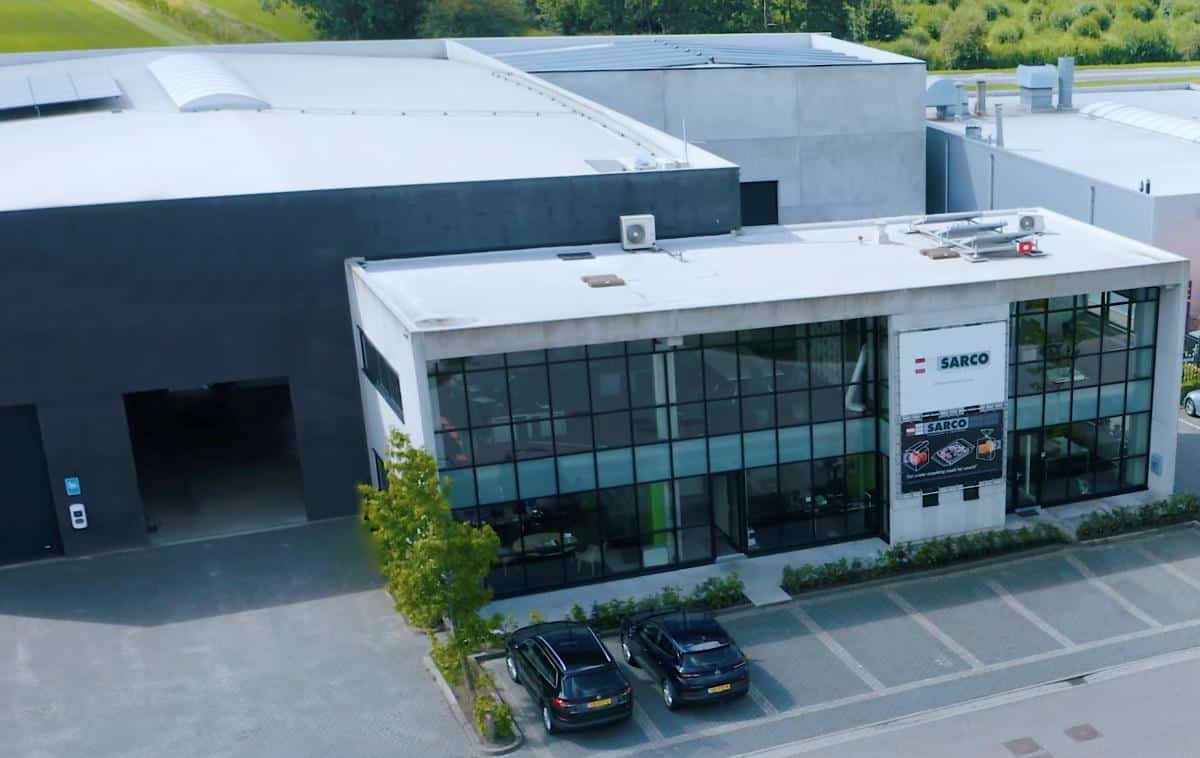 Sarco Packaging
Since 2008, Sarco has been a Manter Dealer for the Netherlands, Belgium and Luxembourg.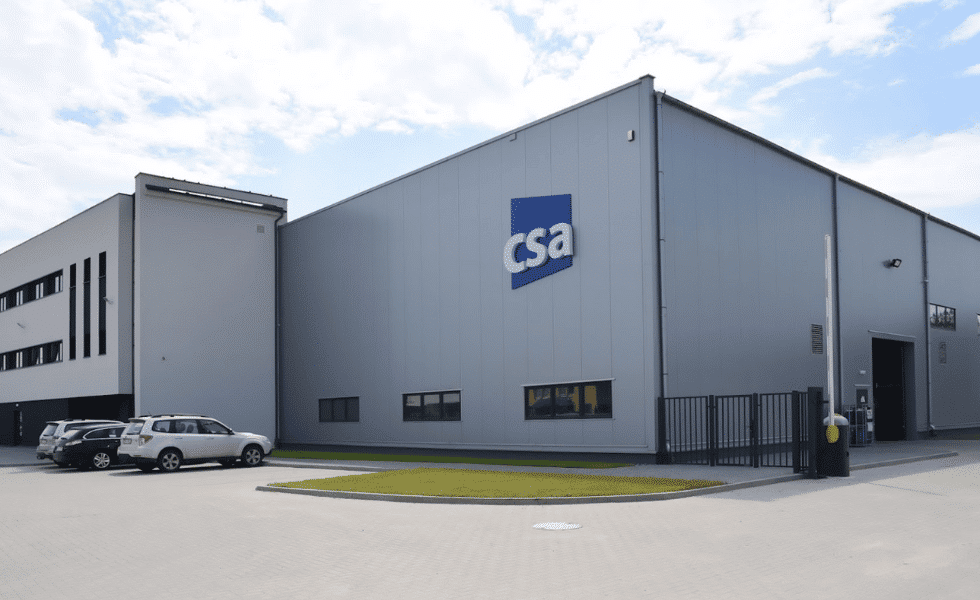 CSA
Since 2012, CSA Sp. z o.o. a partner of Manter. CSA is an experienced, fully equipped and modern supplier in the metal industry.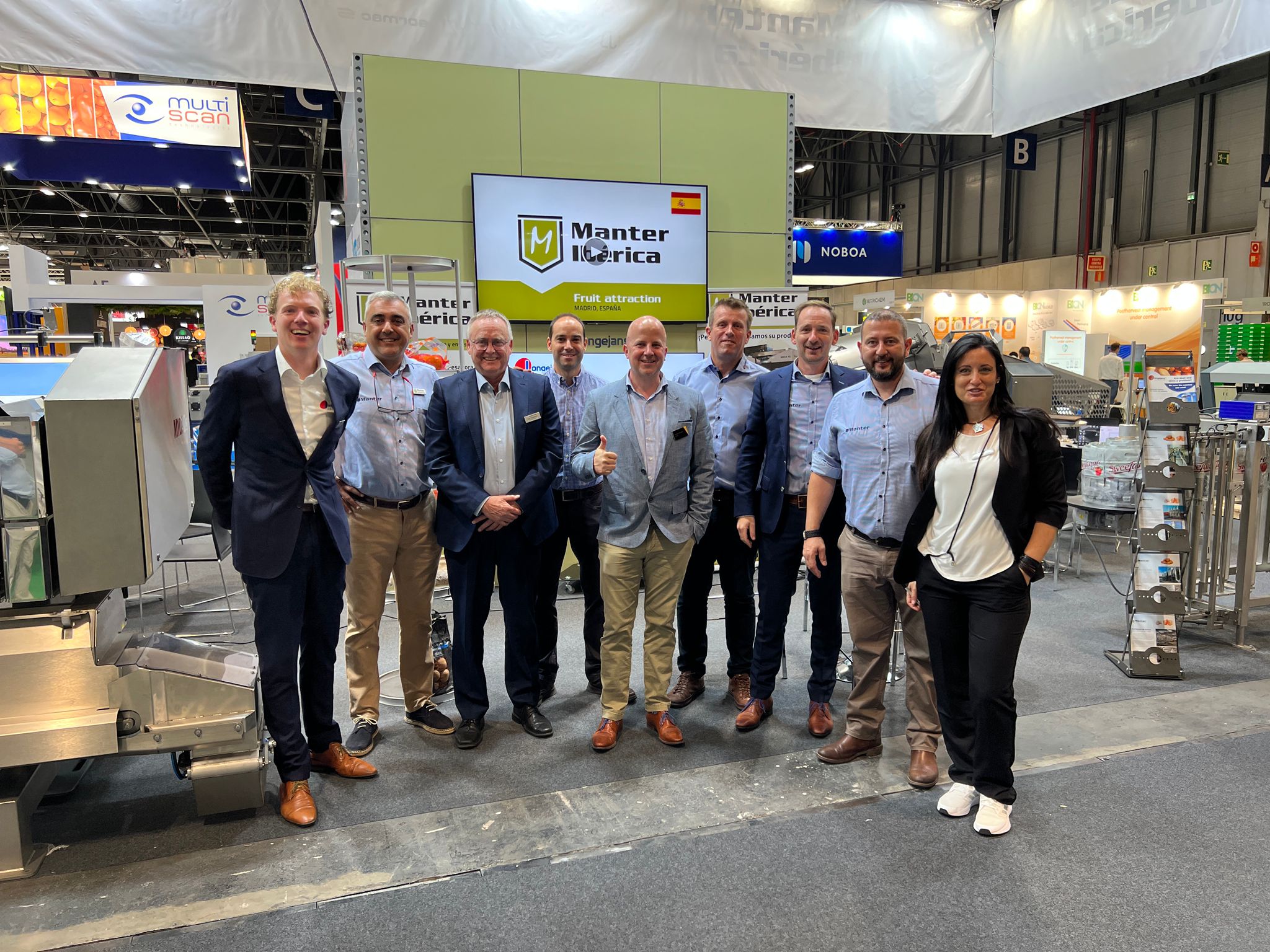 Manter Ibérica
In 2013, the company Manter Packaging Ibérica was founded by Albert Llaguerri. As a Manter dealer, Manter Ibérica is responsible for sales in Spain and Portugal.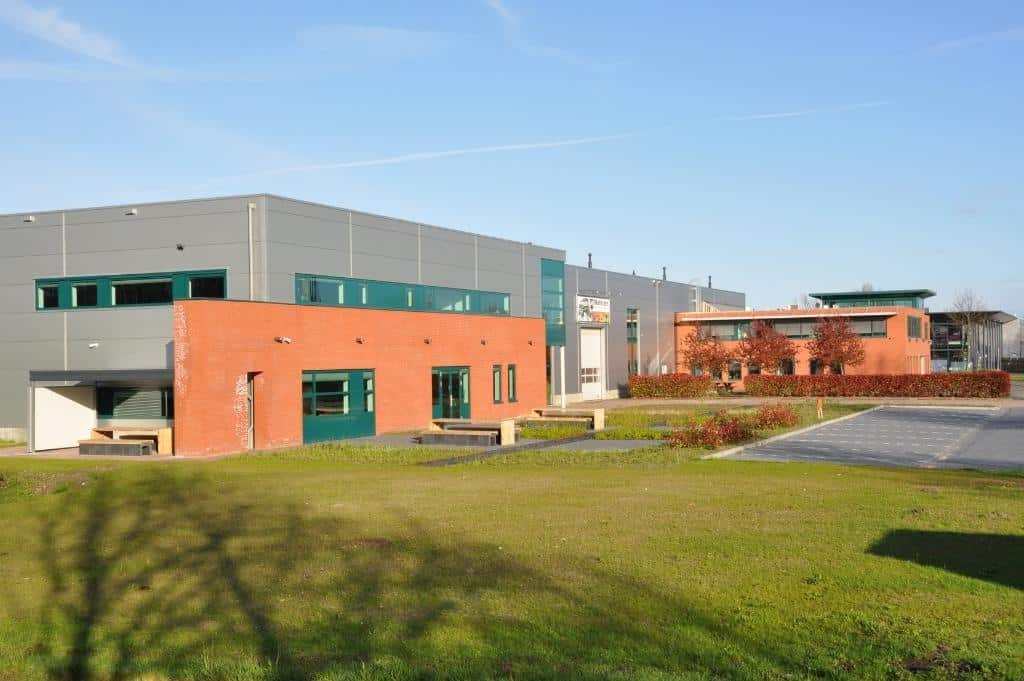 Hall 3
In addition to the need for a larger production hall we also needed more office space. Therefore, Hall 3 was built along with the necessary office space and Manter was equipped with a brand new canteen.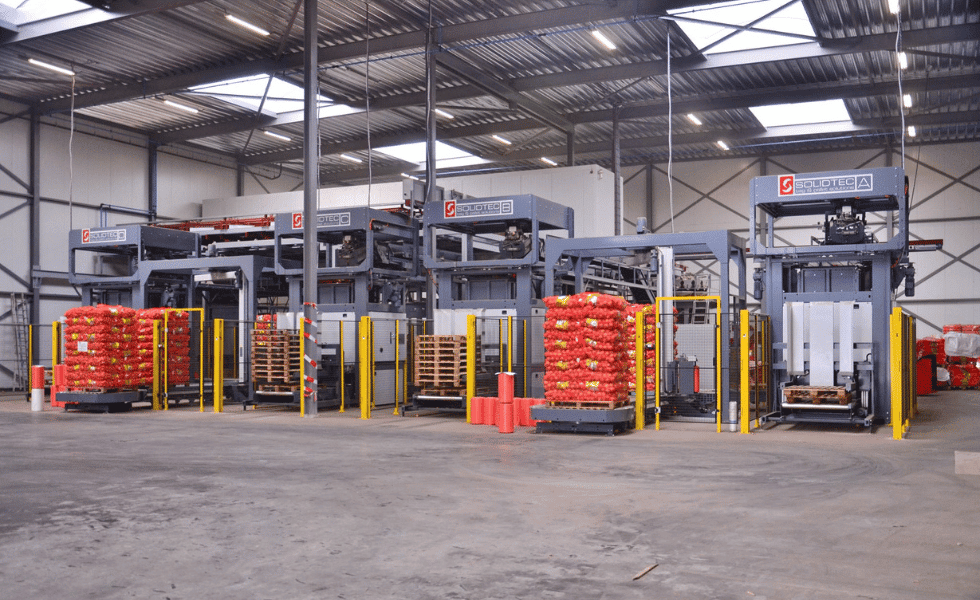 Solidtec
Since 2019, Manter has partnered with Solidtec, a Dutch manufacturer of high-quality palletizing systems.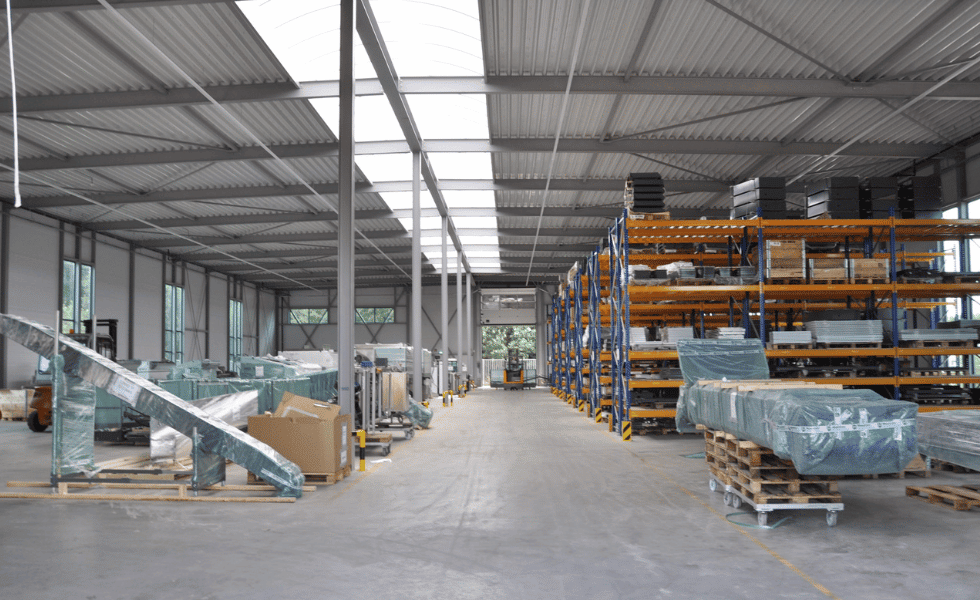 Hall 4
Due to the growing need for production space, Hall 4 was built. This hall is mainly set up as an additional warehouse and for storage of machinery that is ready for transport. This allows the production halls to be used optimally for production.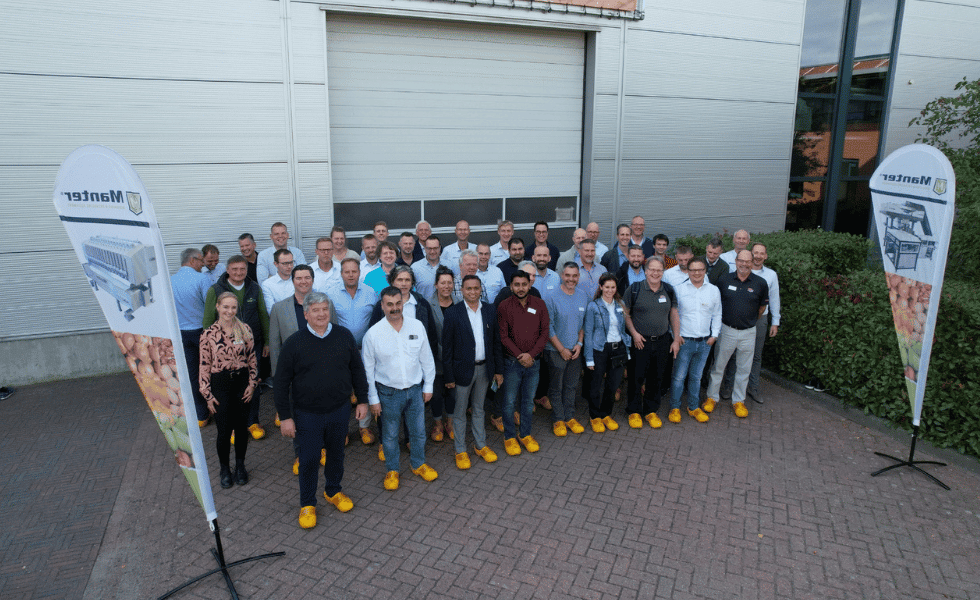 4-day Manter event
Two Dealer Days followed by a Business Relation Day and finally a Family & Friends Day. This event focused on personal connection with our associates. They were very valuable and successful days.
Manter provides solutions for automatic weighing and packaging of fresh fruit and vegetables, processed produce and other specialities. We focus on building sustainable machines with low cost of ownership and customer-oriented solutions.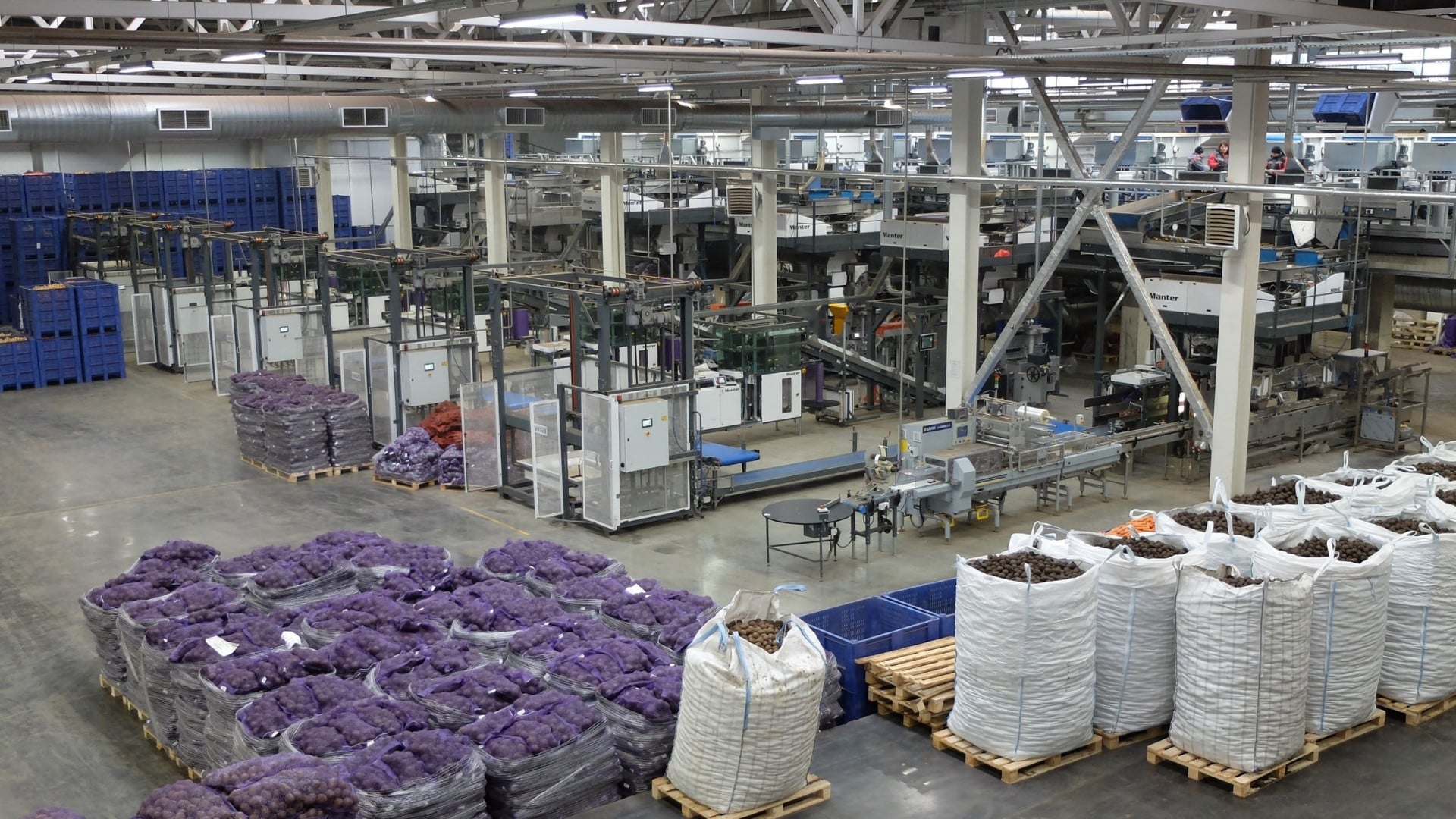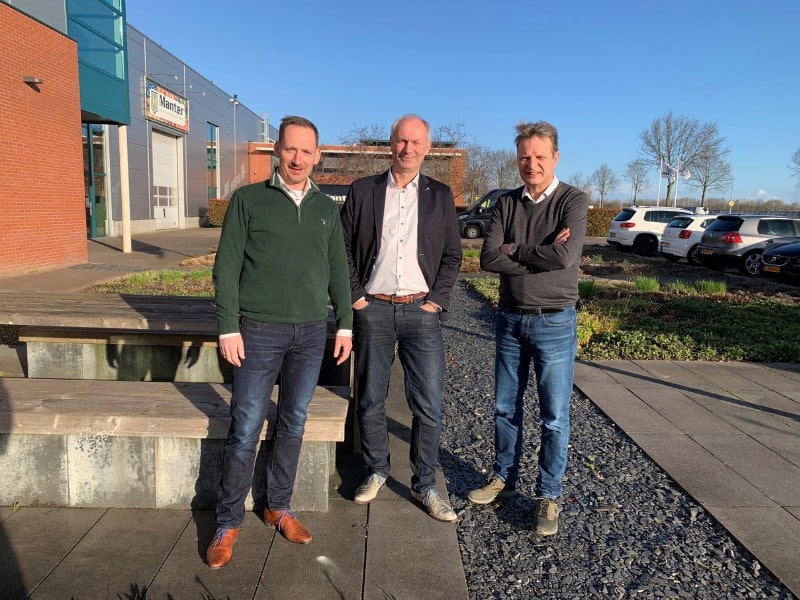 The combination of development and assembly at one location allows us to offer flexible and customer-oriented solutions. Manter's value lies in professional advice during the purchase process and perfect service during the installation and the entire service life of the machine. As we strive to provide the best service worldwide, we work together with an extensive network of dealers.
Under this formula, Manter has grown in the last three decades to become one of the internationally leading manufacturers of weighing machines and packaging machines for the agricultural sector.