As previously mentioned in our Mantertainment, we have developed a new weigher software 7.0 and it has already been implemented at several customers. The software has been developed entirely in-house and can be called a true upgrade. A visually high-quality design with a very approachable ease-of-use characterise this latest version.
Customer benefits are priority
During the development of this new software, increasing user-friendliness was key. Among other things, attention was paid to the display of (machine) illustrations and symbols. These have been modernised and a help function can be consulted at all times where all illustrations, symbols and notifications are explained. The machine is displayed in detail in the new version, allowing the user to see exactly which part of the machine is active or which part has caused a malfunction. The software is also applicable to all our machine combinations, as it has been made very easy to a machine combination. Previously, this involved a lot of coding, but now a service engineer can set the machine combination himself by moving the various parts to the correct position on the screen. In addition, the service engineer can set the items exactly as the customer wants it.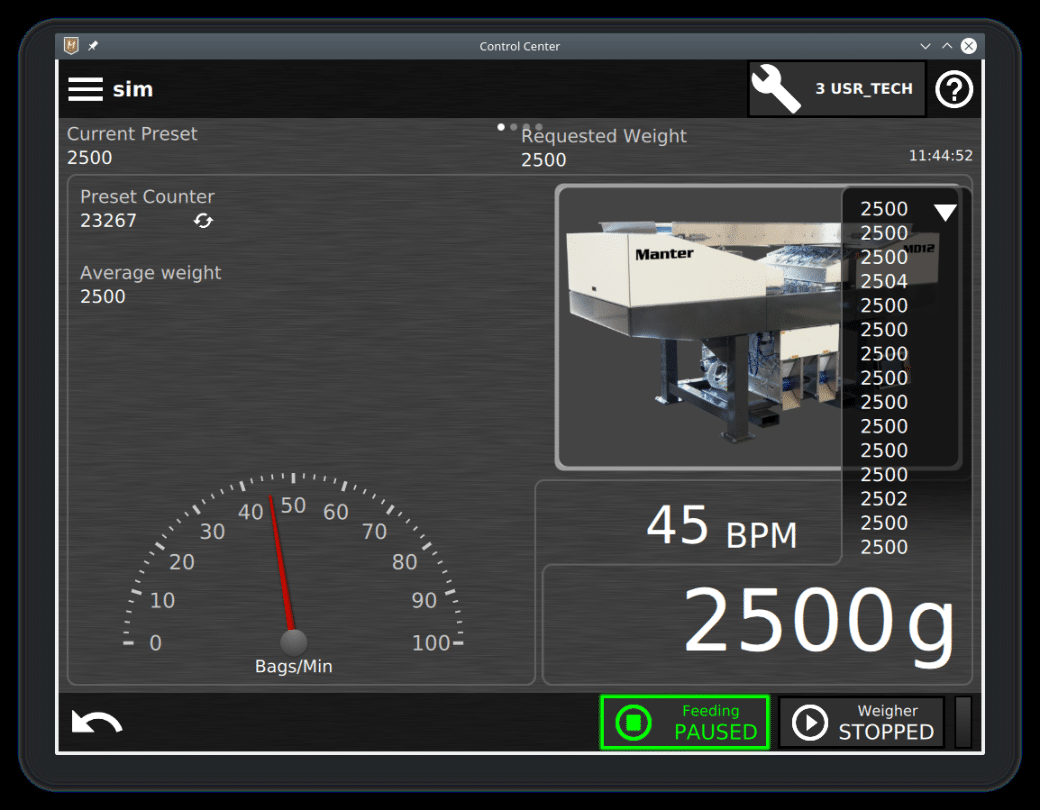 Integration of the software
Ensuring that a new software is well received by our customers and that they also see its benefits as intended was a priority for us. Top Onions, our loyal Dutch customer, gave us the opportunity to test the software on their weighing machine. After we noticed that the software was running as intended and its successes emerged, we decided to officially release the software. The software is sold as standard with our new M10i D(s) weigher and is (optionally) also applicable to other types of machines.