Finding and ordering parts is often a time-consuming task. Because where do you start? And where was that parts book again? Manter introduces the Service & Parts App for a different way of machine handling and construction. Simply, via your mobile.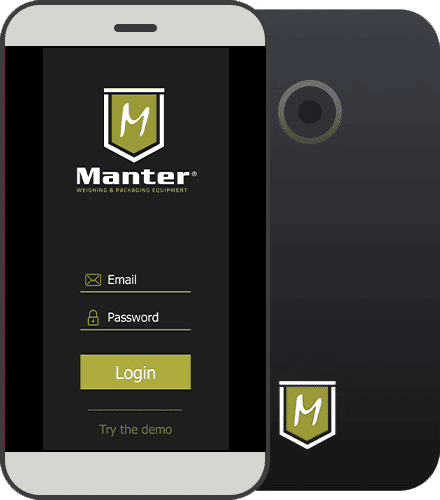 Mobile parts platform
The new Manter Service & Parts App makes managing and requesting parts even easier. From now on, this can simply be done on site via a mobile or tablet. The App was developed in close collaboration with the Manter dealers. Burghard van Bekkem, Service Engineer at Manter: "We noticed that there was a great need for a solution for ordering parts for the weighing and packaging machines." The paper parts book is often not at hand, or it is not entirely clear which part it concerns. "That is no longer a problem with the new app, just look for the part in the 3D model of your own machine. After that, a price request for the relevant part was sent at the touch of a button."
Accessible and unique
The app is easy to download from the App Store (IOS) and Play Store (Android). "To activate an account, we first send a registration link," says Van Bekkem. "We ensure that the 3D models are linked in the app so that all parts are transparent and can be requested. A quote is first sent via the relevant dealer so that customers are never faced with surprises." The Manter Service & Parts App offers a unique and accessible solution for what was once a time-consuming process.