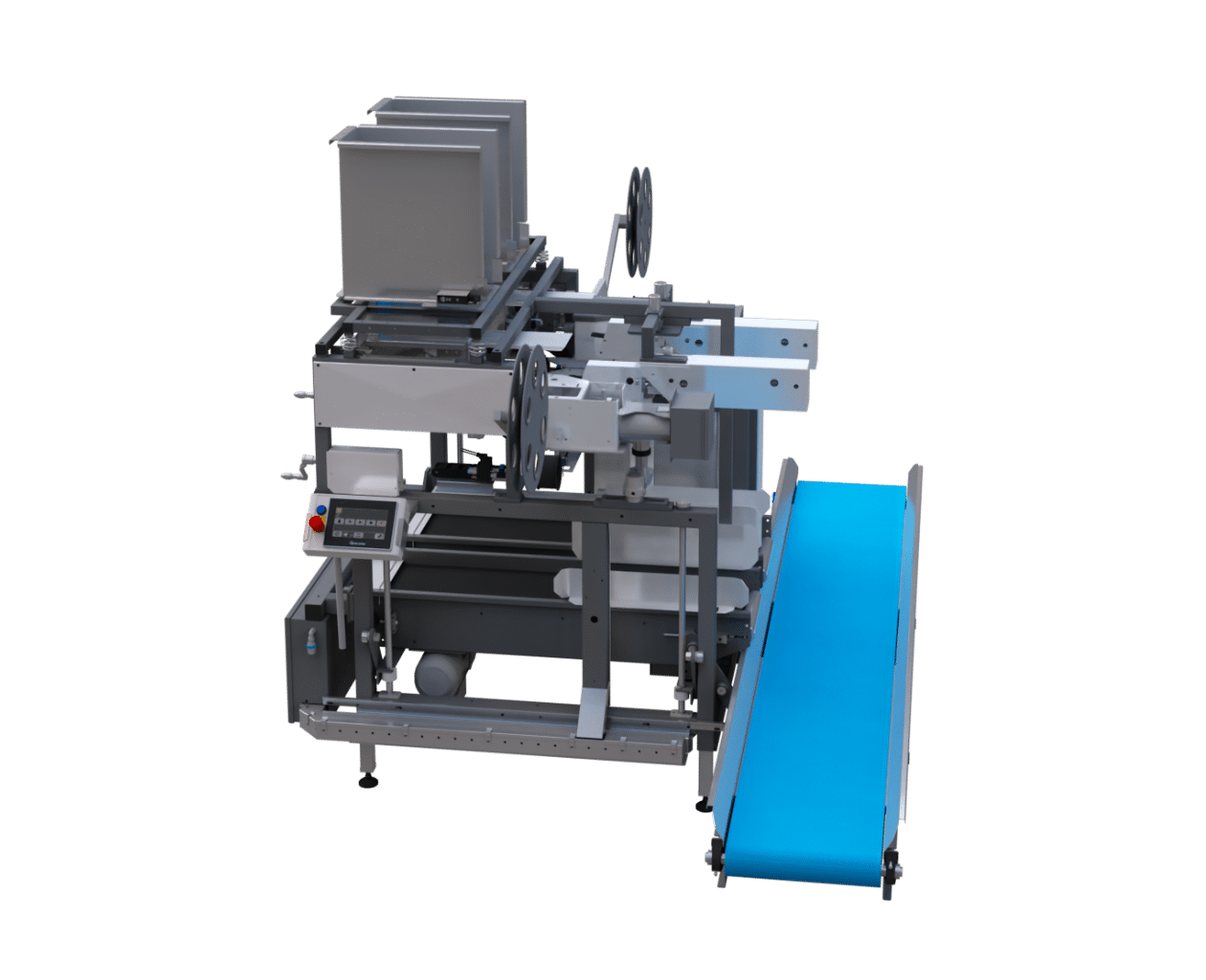 Verpakkingsmachine voor wicketzakken
De Double Wicket Bagger is ontworpen om groente, fruit en ander voedsel te verpakken. Op deze machine zijn diverse verpakkingsmaterialen en maten mogelijk en er is keuze uit een Kwiklok of tape sluitkop.
| Weight (kg) | Max. bags per minute up to |
| --- | --- |
| 1 | 60 |
| 2,5 | 56 |
| 5 | 40 |
| 10 | 30 |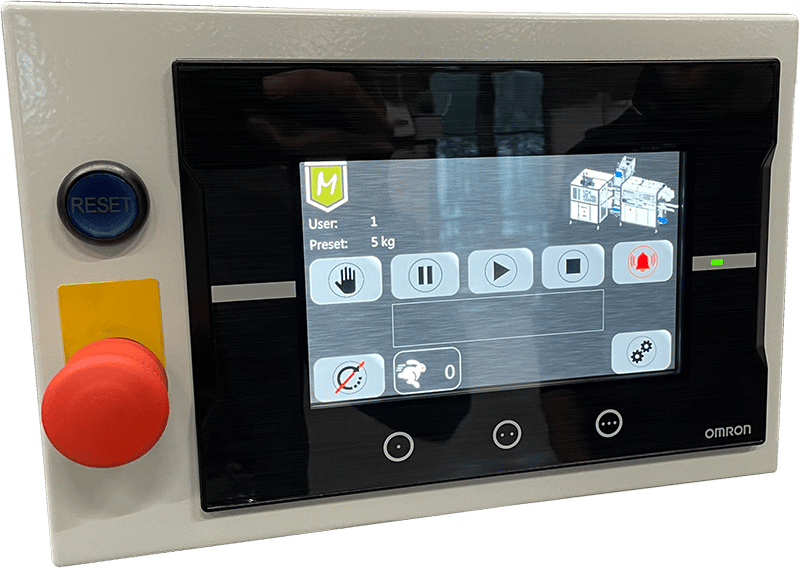 Eigen software
Snel en eenvoudig te bedienen via het touchscreen dat werkt op software die we in-house hebben ontwikkeld.
Intuïtieve besturing
Door de eenvoud en de duidelijkheid van de software kan de machine snel en effectief bediend worden.
Online data
Door een koppeling met internet is het mogelijk om data ophalen uit de machine en inzicht geven in mogelijkheden qua optimalisatie.
Hulp op afstand
Onze serviceafdeling kan op afstand meekijken in het systeem en indien nodig aanpassingen doorvoeren.
Materiaal Gepoedercoat staal
Reiniging Alleen droog schoonmaken
Geschikt voor
Aardappelen
Brood
Citrus
Hout Pellets
Knoflook
Spruiten
Uien
Wortelen
Gewicht range 1 tot 10 kg
Capaciteit tot 24 Verpakkingen per minuut bij 5 kg *
* Afhankelijk van product en afvoersysteem.