Wij bieden de mogelijkheid voor (afstudeer)stages op diverse afdelingen. Met een team van meer 100 collega's hebben we jaarlijks tientallen stagiaires die bij ons de theorie in praktijk brengen. Wil jij kennis op doen van ervaren monteurs, engineers of software ontwikkelaars? Solliciteer dan onderaan deze pagina!
Afstudeer- en meeloopstages
Voor hbo'ers en universitaire studenten hebben we afstudeerstages en meeloopstages op de afdelingen; Electrotechniek, Mechanical Engineering, Software Development, Research & Development, Logistics en Finance.
Voor mbo'ers hebben we afstudeerstages en meeloopstages op de afdelingen; Productie / Metaalbewerking, Magazijn, Montage, Engineering en Administratie. 
Voor leerlingen van het voortgezet onderwijs hebben we de mogelijkheid  een snuffelstage bij ons te lopen. Meestal met een technische invalshoek bijvoorbeeld op de afdeling Metaalbewerking, Montage of Engineering.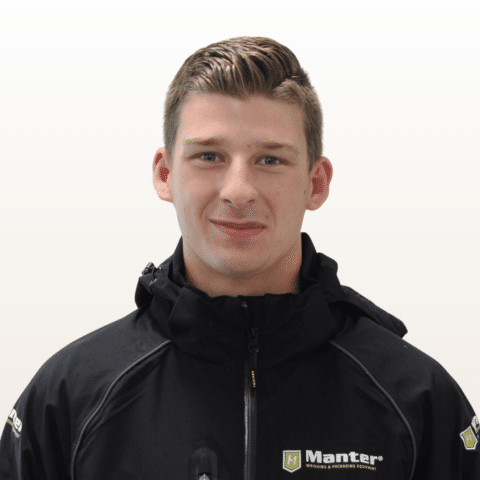 Tobias Hofstede
NHL Stenden | Industriële Automatisering & Robotica
Ik ben blij dat ik de kans gekregen heb bij Manter om mijzelf te kunnen blijven uitdagen en ontwikkelen. Daarnaast is het mooi om te zien dat, de kennis die ik leer van collega's gelijk in de praktijk kan toepassen.
Fabiënne Kruithof
Drenthe College | Allround Precisieverspaner
Ik vind het fijn dat Manter mij een kans biedt om als vrouw in de techniek aan de slag te kunnen. Officieel heb ik diploma's in de zorg maar ik wilde graag totaal wat anders en ik vond dit hier. Mijn collega's zijn zeer behulpzaam en ook de studiebegeleiding is goed. Ik doe mijn opleiding versnelt en hoop op deze manier snel fulltime aan de slag te kunnen bij Manter.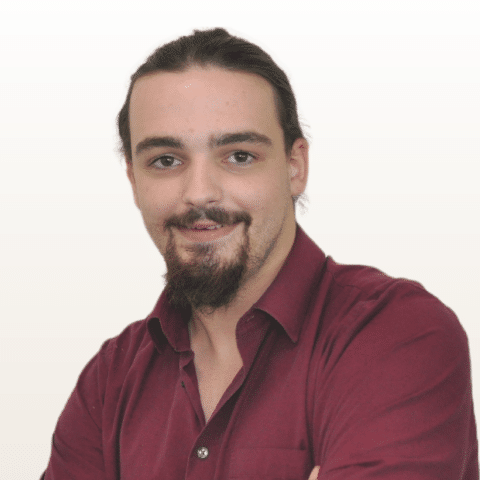 Jan Lanting
Drenthe College | Werktuigbouwkunde
Ik heb mijn 2e en 3e stage voor de opleiding werktuigbouwkunde voltooid bij Manter, eerst op de voormontage en daarna op de tekenkamer. Dit was goed bevallen en dus ben ik blijven hangen. Manter biedt mij veel doorleer kansen en dus hoop ik dit nog vele jaren te doen!
Veel stagiairs kiezen er na hun studie voor om bij Manter hun carrière te beginnen.