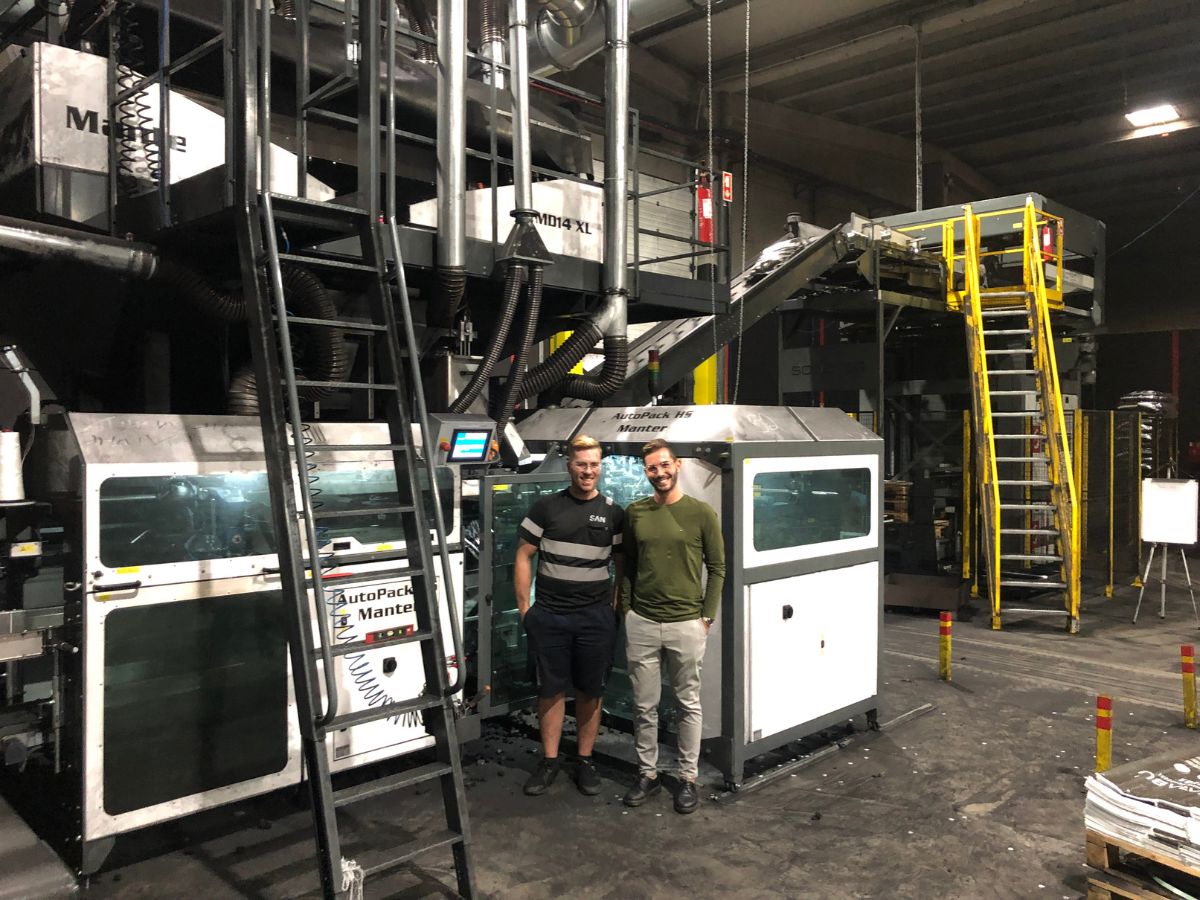 Customer JMPL & SAN
Location Portugal
Date 9/2/2013
New product, same machines.
Manter and Solidtec delivered and installed an installation for charcoal at JMPL & SAN in Portugal in 2022. It was the first installation working in charcoal for both Manter and Solidtec and it took a few modifications to the standard equipment. But with the great cooperation of Felipe Lopes of JMPL & SAN, everything is running smoothly and efficiently now.
JMPL & SAN is a supplier of charcoal to restaurants and shops. The premium charcoal mainly comes from Cuba, where they have their own production of charcoal which is all packed in a modern facility in Portugal. Charcoal that is sold through shops to consumers is packed in 3 and 5kg in paper bags and the bags supplied to restaurants are made of PP woven material and packed in 13 to 15 kg. In order to handle those volumes, the customer choose a complete solution coming from one supplier: Manter Packaging Iberica.
Charcoal turned out to be a very aggressive product to convey and pack, which caused that some modifications were needed. But in close cooperation with the customer everything was solved, resulting in a neat working installation!